Hold That Elevator!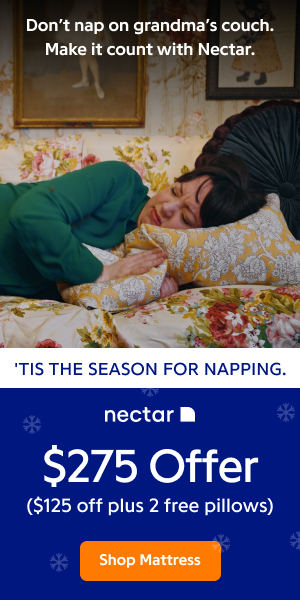 As Prince, or whatever his name is now put it in one of his songs, "When Life's elevator tries to bring you down go crazy, punch a higher floor!"
Well..., This way to the next level!
Kids for the past couple of weeks I've experienced one of those periods I both love and hate at the same time. Hate'em because they're painful. Love'em because they're great measuring sticks and opportunities to see how far I've come and get a real indication of how far I still have to go. These are great opportunities for gaining even more clarity as well.
Just because I have the choice and can, let's focus on the measuring stick side of this equation.
See, I've come to the conclusion that Life is about levels. From the time we're born to the time we're planted we should be about growing and learning and teaching. Continually moving onward and upward from level to level in our development. This is one of those things we need to keep a constant vigil on. If we're not careful one day you'll wake up and realize you're still where you were three, four, five years ago. Same level of thinking. Same level of Life. Not good.
Stop this week. Consider what level you're on. How long have you been there? How long do you plan on staying? What's it going to take to get yourself to the next level? Some questions to ponder.
Life is a great teacher. If we'll open our eyes and get the lessons, Life'll take us right through the levels. Sometimes Life gets tired of the subtle approach though. Nothing like a good swift kick in the stomach from Life to get your attention and make you realize you're not performing at the level you could and should be. Life determines that you're not getting the lessons. Oh you think you're maxed out and doing all that you possibly can. You think you're being the best that you can be, then Whamo! Life gets your attention and provides you a clear, undeniable picture. Life says to you "...son, you can be better!"
Got it! And so I shall kids. And so I shall.
Thanks Life.
On the way out I want to switch things up a bit. Growing past the familiar "Life it Up!" epitaph to something a little more forward looking and thinking. Life has spoken, and says I can be better. And so... being the student of Life that I am I enthusiastically and filled with excitement say to you and Life...
Live some. Love some. Learn some. Everyday.
C...
Clyde Dennis, a.k.a. "Mr. How-To" has been writing and publishing Articles and Newsletters online since 1999. Clyde's company EASYHow-To Publications provides "How-To" information on How-To do, be or have just about anything one can imagine. For more information visit http://www.EASYHow-To.com. Email correspondence for Clyde should be sent to: cdennis@easyhow-to.com
---
MORE RESOURCES:
RELATED ARTICLES
---
Change 101: How to Get the Changes You Desire
Here's a bold statement:Change can be simple and easy.It really does not have to be so hard, although sometimes we make it much harder than it needs to be.
---
The Art of Wastebasketry
Are your filing cabinets stuffed so full that it's difficult to retrieve and file papers? If you're like 80% of the people in the audiences to whom I speak, your answer is "Yes." "Are there things in your filing cabinet you could probably throw out?" Most once again answer "Yes.
---
Discover The Upside of Anger
Most of us are prone to anger! As we grow older, a certain degree of control keeps us in check, but the pot is on simmer and the lid is loosely fixed. An unexpected jolt, or a sudden increase in heat will nearly always result in a boiling cauldron.
---
The First Step
Today is an anniversary of sorts for me. Three years ago today, I publicly launched Tomorrow's Edge after years of getting ready, talking about how I was someday going to do it, and researching everything but advertising! It was a huge first step in the middle of a bunch of first steps that I had taken up to that point.
---
ADHD - Its a Wonderful Life
As I usually do over the Holidays, I watched one of my all-time favorite actors in one of my all time favorite movies and that's Jimmy Stewart in "It's a Wonderful Life". Co-starring Donna Reed and made in the 1940s, the movie was not critically acclaimed at the time, but over the years has become a stable of the Holiday Season.
---
Succeed Like the Super-Successful
Two undeniable traits of the super-successful are: their belief in self, and an uncompromising expectation that they will succeed ..
---
What is Success?
Everyone wants success. People talk about setting goals and positive thinking and getting to the top.
---
What Is Failing Forward?
What an absurd statement! Absurd or not, progress is not possible without failure. It is part of being an evolving and growing human being.
---
Ahead of the Curve to be on Top
I once heard a statement that no matter how good you think you are, there is always someone else who is better. This appears to be a pessimistic view even to a point of degrading one's self-worth.
---
Stained Glass Windows
Elizabeth Kubler Ross once said, "People are like stained glass windows. They sparkle and shine when the sun comes out, but when the darkness sets in, their beauty is revealed only if there is light on from within.
---
When the Door of Opportunity Opens
Anybody can achieve anything - do you believe that? I do. But there is a caveat that must be made.
---
Celebrating the Couch Potato
Ah, the couch potato, that icon of American pop culture values. Isn't that the life? Why would anyone want to exert extra energy to be productive when you can simply plop down on the couch in front of the telly and enjoy all that delicious snack food and a cool one.
---
Teaching kids -- UGH!! (...and what I learned from it)
I have a confession to make: I don't like working with little kids.Don't get me wrong.
---
Motivation; 7 Musings on Motivation
1. Most of us are motivated by one of two things - inspiration or desperation.
---
5 Forgotten Secrets to Beating Procrastination at Home
It's not easy to stay motivated and beat procrastination while being at home. Too many distractions and feeling that tasks can always be delayed until tomorrow or the next day can cause procrastination at home to set in.
---
Make Fear a Nine Day Wonder - Motivate Yourself with Fun!
Have you heard something referred to as a "nine day wonder"? The phrase refers to something that causes a sensation for a brief period of time and then fades into obscurity. The origin of this phrase is usually tied to the nine-day reign of Lady Jane Grey (1537-1554) as Queen of England.
---
Self-Improvement-Inspiration: How to Exit Your Own Rat Race
We can all get in a rut from time to time. Who hasn't had a moment in their lives where you've asked yourself the question: "Why am I doing this?"Whether it's who you've become, the business you are in, your career, relationships, where you live or all of the above - sometimes you realise you're just not where you want to be - and you're not sure how you got there! It sure feels like your own version of a rat race though.
---
Finding Motivation: What To Do When You Dont Feel Like Doing Anything
"The measure of your success usually comes down to who wins the battle that rages between the two of you. The 'you' who wants to stop, give up, or take it easy, and the 'you' who chooses to beat back that which would stand in the way of your success - complacency.
---
Making A Lot Out Of A Little - Use It Or Lose It
"Making a lot out of a little"Ever noticed how some individuals can make a little problem go a long way? Similarly, some folk can make a huge challenge seem somewhat insignificant.This is a life principle that actually determines whether we are a "little" or a "lot" person.
---
Employee Motivation Checklist - Ten Measures of Success
In the form of a simple easy to use checklist, you can score how well you are doing out of 10. Better still, ask them.
---