5 Keys to Maintaining Personal Change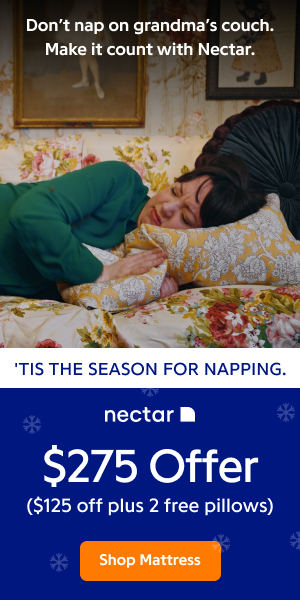 I look out my window at daybreak as the sunrise creates tiny sparkles on sheets of frozen snow. Two mornings later, the snow and sparkles are gone. Even the warmer weather will not last long.
Within a few months, many people will realize that the sparkling changes they've worked for, and perhaps achieved, were short lived.
Maintaining personal change requires inner conditioning to clean out old beliefs and assumptions. It requires strong reasons, focus, self-discipline, and commitment. It also requires enough faith to be flexible for continued growth.
People begin with the best of intentions to change. However, it is easier to settle back into familiar habits. The changes do not feel comfortable enough to last. Often, desired results are not clear enough in mind to warrant long months or years of persistence.
Motives and Reasons for Change
Positive personal change requires strong reasons and compelling ways to do the work. Sometimes the person is inspired by the need to live differently. He or she says, "I've chosen this long enough," or "I'm not tolerating this any longer." Instantly, they change,and their lives soon begin to mirror that internal change.
A Steady Focus on Passions
Change and growth require a sharp and steady focus. They require looking through a powerful and steady mental lens to see clearly the person's passions, strengths, and gifts. As children of a perfect Creator, we have the potential to stay focused, shining with our own unique light.
Self-discipline and Commitment
Maintaining change requires self-discipline and commitment. We fall down and get back up. It is difficult to practice or train for a new skill on days that we don't feel like it. We need to rest and balance as needed but stick with the necessary actions.
Flexibility and Readjustment
Change also requires flexibility. Readjustment is part of the natural process of growth. In knowing this, we must consider that changes, at least in this world, are not actually permanent. Everything we know and experience here is subject to the "law of impermanence of all things".
Faith in Purpose
We will also need the faith in our purposes to re-adjust — to grow through trial and error. This is where adversities become universities. We can study and observe the process over time; what appears as change is another lesson, a path to spiritual growth.
Consider these timeless thoughts:"It is not the years but the changes that make us grow."
~ Neal Maxwell
"Earth changes, but thy soul and God stand sure."
~ Robert Browning (1812-1889)We will experience many changes throughout the seasons of life. However, we can view changes as did Robert Browning and Neal Maxwell. Changes are sparkles that shine from the heart to make us grow spiritually strong. Beginning today, we can introduce new sparkles - lights of faith and soul that continue to illuminate the path ahead.
Š Copyright by Steve Brunkhorst. Steve is a professional life success coach, motivational author, and the editor of Achieve! 60-Second Nuggets of Inspiration, a popular mini-zine bringing great stories, motivational nuggets, and inspiring thoughts to help you achieve more in your career and personal life. Get the next issue by visiting http://www.AchieveEzine.com
---
MORE RESOURCES:
RELATED ARTICLES
---
Motivating Yourself To Take Action Daily
Daily action towards a goal is the fastest way to achieve your goal. As you take daily action you see the results of that action fairly quickly if not immediately.
---
Miracles are Your Responsibility
Miracles are your responsibility! What does that mean?Simple..
---
Your Biggest Do it Yourself Project
When I meet people and tell them what I do, I often hear, "Oh, you are a motivational speaker," with some amount of assuredness in their voice. While I realize there are many speakers that people lump into this category (some who are my friends and mentors), I strongly disagree with that label.
---
How to Take Your Stalled Projects to the Finish Line
Q. I have several projects going at once -- but I never seem to finish them! I'm pulled in so many different directions -- and I end up with nothing to show for my efforts!A.
---
Come Alive!
As many of you know I have a passion for helping people identify their dreams and go after them. What you may not know is that (much to my surprise) I have uncovered a spiritual aspect to my work.
---
The Road Less Traveled
Can someone please tell me why it is that men who have nothing substantial to offer continually approach me? Do you have anything of benefit to bring to MY table? Do I wear a sign on my forehead that reads: WANTED. UNEMPLOYED MAN WITH NO MOTIVATION, NO GOALS OR ASPIRATIONS.
---
The New Morality
In a world where dynamism alters egos and principles in a man every second, where men divest in tenets that secure them from being devout to something natural, where humanity seeks reasons to be ignorant just to feel sly and intelligent - we're confronted with issues of morality. We can no longer be satisfied with being truthful incessantly, we can no longer be happy for the sake of empathizing, we can no longer be sympathetic in a world that beseeches us to be methodological, we can no longer be human when the invariable pretension has made us lose our ethicality forever - we can only choose to be different moralists altogether.
---
Passion and Purpose
Who are we, standing here on this planet, looking for a place to be? Are we the "forgotten ones" from a time gone by, a piece of pre-history perhaps, that lets itself unfold through the pages of time?Are we here all alone, or are we part of something bigger, larger perhaps than we could ever imagine? Aren't we like children after all, looking out into the Universe, wondering what this purpose of ours is all about?As children we had dozens of questions about this subject, didn't we? We wondered all the time where we were from and why we were here while we marveled about this place called Earth. There were grasshoppers, butterflies, leaping frogs, crawling snakes, annoying mosquitoes, dogs and cats, all sorts of strange things that we uncovered for ourselves each and every day.
---
If Not Now, When?
How many times have you made excuses for putting off something you really needed or wanted to do? Probably too many times to count. It is all too easy to get in the habit of putting the desires of your heart on hold.
---
What Makes You Special?
Many people are too busy today trying to fit themselves into the image of other people. This ranges from physical appearance to dressing mannerism right to extreme character imitations.
---
What Google Can Teach You About Success
I just finished dinner and the segment was about to start so I went over to the TV.The reporter was interviewing the 2 founders, they showed the company headquarters, and THEN they brought up something where I said BINGO.
---
Do You have a Dream?
Do you find yourself sitting at work longing to be somewhere else and doing something you have always wanted to do?We've all had moments like that and my moment came in 1995.I can vividly remember the day it happened.
---
Prime That Pump! Part 2
In Part 1 of this article, we talked about reaching our goals as largely a matter of following through on desire, vision and action. The difficulty for most of us lies in continuing to believe that our efforts will ever bear fruit when these fruits have not yet begun to materialize.
---
The Time to Act
Engaging in genuine discipline requires that you develop the ability to take action. You don't need to be hasty if it isn't required, but you don't want to lose much time either.
---
If Theres Money in a Dead Mouse...
My 4 year old son was very excited. I had promised himto tell a wonderful story tonight.
---
Make Fear a Nine Day Wonder - Motivate Yourself with Fun!
Have you heard something referred to as a "nine day wonder"? The phrase refers to something that causes a sensation for a brief period of time and then fades into obscurity. The origin of this phrase is usually tied to the nine-day reign of Lady Jane Grey (1537-1554) as Queen of England.
---
That One Thing That Guarantees Your Unlimited Motivation And Success
What can you do when you do not feel like getting started? When procrastination takes over..
---
Persistence
Persistence will carve you as a leader in your industry. Persistence is where you get mental strength.
---
Overcoming Limiting Beliefs
It is not just new age hype, studies in the area of quantum physics are leading to a growing acceptance of the theory that we can control the outcome of events by concentrating on changing our thought patterns and focusing on our preferred result.The thoughts we sow are as influential as our actions on the harvest we reap.
---
Finding A Cure for I Disease
The 21-year-old rookie cop had his big chance to brag on himself at his big news conference. "How do you feel about being the one to capture Eric Rudolph, FBI's Most Wanted?" the reporter asked.
---