Questions for the Game of Life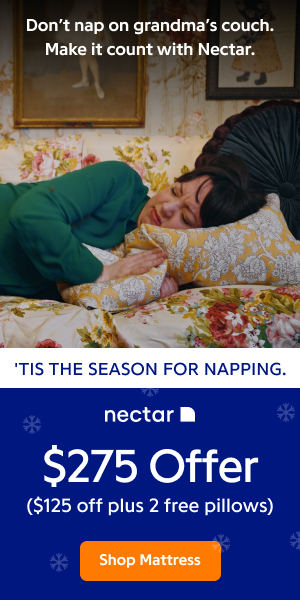 "If you could eliminate one day from your past so that you never had to live through it, what day would you erase?"
"If you could ask a single question of a dead relative, what would it be and of whom would you ask it?"
-----
These questions come from a little book I've been reading as a way to begin the New Year. If. . . Questions for the Game of Life by Evelyn McFarlane and James Saywell (Villard, 1995) My partner and I have been playing it, throwing out questions and sharing responses.
Some questions are easy and fun: "If you had the chance to make any one purchase that you passed up in your lifetime, what would it be?" (Ah, no contest! The set of antique china we found on the Oregon coast some 8 years ago but were too timid to buy."
Others are a challenge: "If you could choose the very last thing you will see before death, what would it be?" (That took some reflection, but, although I'm not a gardener, what I think I'd most want to see is perfect, full-blown rose.)
Still others plunge us into an intimacy we may or may not have considered: "What is the one thing from your past about which you feel the most guilty?" (OK, so I'm chicken - I pass!)
It's a fun game, and a good relationship-builder. And yet I wonder: what happens if I go a step farther, take the initiative of shaping the questions I need to hear.
IF . . . I want to make this year the best one of my life, what one attitude will I change, starting right now?
IF . . . I truly believe that hope is possible and love is real, how will I let it show?
IF . . . I want to live so that my values show, what one thing will I do TODAY?
Your questions may be different from mine, and your answers surely will. But that's the beauty of the "Game of Life". There are as many questions as you need. And only YOU can shape the answers - IF . . . you only take your values in hand and dare to begin.
-----------------------------------------------------------------
© 2005 Maureen Killoran
Maureen Killoran, MA, DMin, is a Life Coach with a passion for helping people connect their strengths with their vision. Maureen offers dynamic individual and group coaching, work team empowerment training, teleclasses, and a free monthly e-zine, "Seeds of Change." http://www.spiritquestcoaching.com
---
MORE RESOURCES:
RELATED ARTICLES
---
Are Millionaires and PhDs Really Smarter? The Answer May Surprise You!
I've had a vast array of job experiences. While in high school, I worked as maid for a local motel.
---
Five Great Ideas From Aristotle
It was Socrates who said that the purpose of philosophy is to help each of us become "an excellent human". That seems like a respectable and reasonable big-picture goal for every person on the planet.
---
How to Give Yourself a Motivational Warm Up When You Wake Up
Question:What is the worst thing you can do when you start your day?Answer:Wake up feeling lethargic and expect yourself to perform at 100% from the moment you get up in the morning; and then compare how you are doing during the day against this unrealistic benchmark.There is a better way!As you wake up in the morning take charge of your thoughts in that early morning awareness before you fully awake.
---
Mastering the Problem of Everyday Living
People are unhappy and defeated by their everyday problems that arise in life. You should know that life is full of ups and downs.
---
Fear
As you prepare to take your first steps, could there possibly be something holding you back?Maybe you have heard the phrase, "false evidence appearing real." It is a common acronym made from the one word that can and will stand in your path to success.
---
Citizens of the Land of Opportunity
"We hold these truths to be self-evident: That all men are created equal; that they are endowed by their Creator with certain unalienable rights; that among these are life, liberty, and the pursuit of happiness." --The Declaration of Independence, July 4, 1776In a crowded, airless room in the city of Philadelphia 228 years ago this week, a group of men solemnly stepped forward, one by one, and affixed their names to a single sheet of paper -- each man knowing that if they faltered in their collective vision, purpose, commitment, or action, he had just signed his own death warrant.
---
Are You the Motivator
We're all aware of how important teamwork is and how an inspired team, working together toward a clearly defined goal, can accomplish tremendous results. But how do you get all co-workers to pull together and realize they are a vital link in a much bigger picture?Remember that individuals make a team.
---
About Creating a New Life
1. Where do I start to create a new life?There is only one place to start, and this is by taking time out of your busy day, and truly looking into your heart, because this is where all of your answers can be found.
---
Success Through The Power Of Daily Action
Daily actions to achieve your goals means daily progress and daily excitement as you start to feel your dreams are actually coming true.As you take action daily, you cannot fail to realize that you are moving steadily towards your goal and this can only fill you with growing enthusiasm and the belief that, at long last, you will achieve your goal whatever it is.
---
Lazy? Or Right on Schedule
Q. I've been working on a big project for a long time.
---
One Last Month to Make it Count!
Can you believe it, summer is almost over. Did you get to accomplish everything you planned? Did life sneak up on you, such as unexpected bills, a loss of a job or did your situation change? Well, the busiest 2 months of summer are over, with literally weeks until school starts up again.
---
How To Be Motivated To Create The Life Of Your Dreams
When it comes to motivating yourself to be a better person, to do better at work or to create a happier family life you need to understand the importance of taking control of your self-talk. You really need to know how to motivate yourself through thick and thin.
---
5 Great Ways To Overcome Procrastination At Home
If you procrastinate at home you may suffer some consequences from disgruntled family members who have to carry your share of the workload.A worst-case scenario is that your procrastination and lack of motivation may carry over to other members of your family, resulting in absolutely nothing being done.
---
How To Harness The Awesome, Unstoppable Power Of Persistence In 4 Easy Steps
Never underestimate the power of persistence!If you persist you really cannot fail.While you may fail many times along the way, you have nottruly failed until you accept failure.
---
What Google Can Teach You About Success
I just finished dinner and the segment was about to start so I went over to the TV.The reporter was interviewing the 2 founders, they showed the company headquarters, and THEN they brought up something where I said BINGO.
---
Making the Invisible Visible: The WOW Behind the HOW!
"We must be the change we wish to see in the world." -GandhiWhen was the last time that you truly marveled at something?Can you remember the exact time and place?One of the characteristics that I find very attractive in people is an ability to nurture a sense of "wonder" about life.
---
Visualization
Visualisation plays a very important role with the mind and body relationship. Visualisation and Imagination are quite similiar.
---
The Magic of Success is Actually a Law Set in Motion. Finding it is Quite Simple
Building Energy Around your Investment!For a century or more men and women from various backgrounds have been availed to a secret in business that has created enormous wealth and satisfaction.However when trying to find this little known phenomenon it seems that the secret is always buried within a myriad of unrealized philosophies that tend to only work for the wealthy of the elite, or so it may seem.
---
Passion and Purpose
Who are we, standing here on this planet, looking for a place to be? Are we the "forgotten ones" from a time gone by, a piece of pre-history perhaps, that lets itself unfold through the pages of time?Are we here all alone, or are we part of something bigger, larger perhaps than we could ever imagine? Aren't we like children after all, looking out into the Universe, wondering what this purpose of ours is all about?As children we had dozens of questions about this subject, didn't we? We wondered all the time where we were from and why we were here while we marveled about this place called Earth. There were grasshoppers, butterflies, leaping frogs, crawling snakes, annoying mosquitoes, dogs and cats, all sorts of strange things that we uncovered for ourselves each and every day.
---
How to Take Your Stalled Projects to the Finish Line
Q. I have several projects going at once -- but I never seem to finish them! I'm pulled in so many different directions -- and I end up with nothing to show for my efforts!A.
---